The Menagerie's Haunted Halloween Oddities Market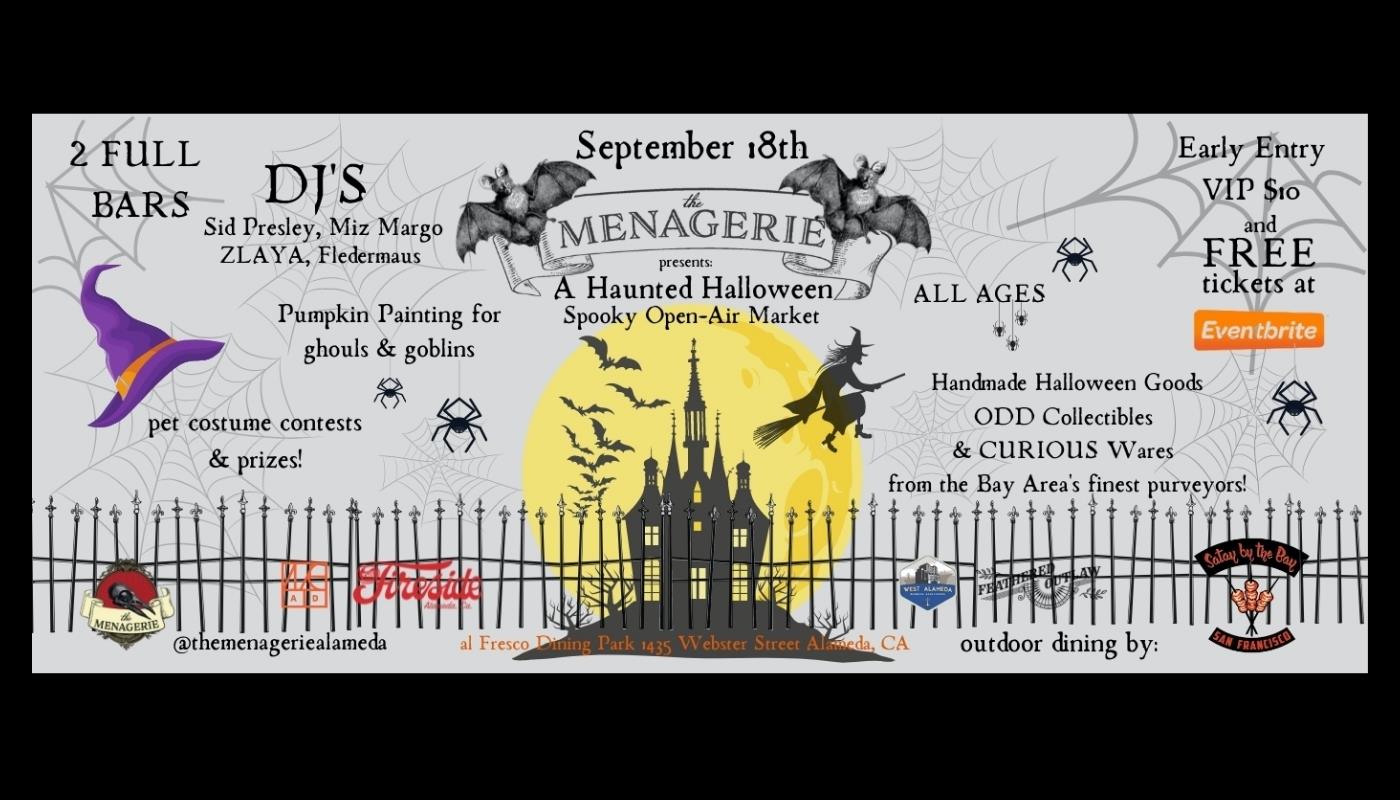 Join Us On September 18, 2021 from 11 am to 7 pm at the fabulous Menagerie's Haunted Halloween Oddities Market!
Greetings Ghosts & Goblins~we invite you to Alameda's official Halloween Market to celebrate this most delightful Hallowday. Our spooky artists from near and far will fright and delight you with handmade wares and ghoulish collectibles. Find one of a kind tricks & treats including home decor, fashion, fine art & photography, dolls, taxidermy, ephemera, jewelry, tarot readings, assemblage art, the occult and more! Vendors will fill the al Fresco Dining park and line the sidewalk of Webster between Taylor & Haight from 11-7pm as you creep your way down the road.
Enjoy adult beverages with a full bar by the Fireside Lounge, music from select DJ's presented by A-town Events & Booking Agency and food from the multi-cultural restaurants lining Webster street.
Costumes are encouraged but not required~we'll have pumpkins & fun for everyone!!